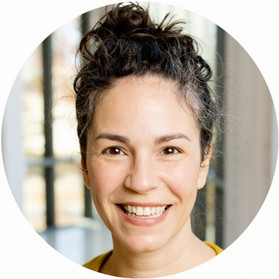 Phone:

(812) 856-7402

Email:

unwinter@iu.edu
Campus:

IU Bloomington
Una came to her position from IU's Service-Learning Program, where she worked with Advocates for Community Engagement (ACEs), undergraduate students working in nonprofit agencies to facilitate service-learning experiences for fellow Indiana University students. In this position, she appreciated the opportunity to witness the powerful impact of a nonprofit's mission on the population served, as she worked with the team to find ways for students to learn in these environments.
She was the founder of Local First Bloomington, a nonprofit supporting local, independent businesses in Bloomington, IN. In this position, she discovered how important technology is to a new nonprofit when she found that the creation and maintenance of a website would be the first work she needed to do. Other technology needs followed quickly, including those needed to track workflows, stakeholders, and share information. This work afforded her an excellent understanding of the educational and development opportunities in and around nonprofits.
Working with the ACEs helped her develop an understanding of the pitfalls and careful attention that must be paid when bringing students into work for an agency. Una has a Masters of Education in Learning Sciences, focusing specifically on sociocultural and collaborative, active learning. this knowledge has been critical for her work with the development of Teach IT, a Serve IT team that works to increase the technological Self-efficacy of community members, young and old, through one on one tutoring and computer activities.